Services Offered
Physical Therapy and Sports Medicine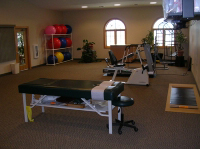 The road to recovery often involves a number of aspects from therapeutic activities and rehabilitation, to nutritional and lifestyle modifications. At McMahon Chiropractic and Physical Therapy, we want this process to be as smooth and efficient as possible, allowing individuals and athletes to return to their regular activities quickly. The goal of Physical Therapy is to improve mobility and strength, restore function, reduce pain and prevent further injury. Our licensed and experienced Physical Therapists will work closely with the referring physician, to ensure the patient's recovery is speedy and thorough, while the patient is educated on the importance of injury prevention in athletics.
At McMahon Chiropratic & Physical Therapy, our doctors and devoted, caring staff work hard to provide each and every patient with modern and gentle chiropractic techniques. Our goal is to offer a warm and friendly environment in which patients will feel relaxed and well cared for. With our diverse staff, we offer many specialized services including treatment for: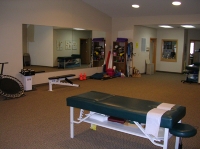 Neck and Back Pain
Headaches
Shoulder and Arm Pain
TMJ Dysfunction
Hip and Leg Pain Numbness
Pinched Nerves
Neurological Conditions
Sports Injuries
Disc Problems
Nutritional Counseling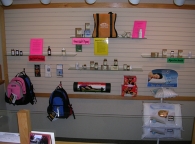 We offer alternative treatments to drugs and surgery for patients with a variety of symptoms, injuries, and chronic conditions. Some of the services we provide include:
Physical Therapy and Rehabilitation
Pediatric Care
Maternity Care
Sports Injury Management
Nutritional Counseling
Custom Orthotics
Spinal and Extremity Adjustments
Soft Tissue and Trigger Point Therapy
Functional Sports Training
Ultrasound
Cold Laser Therapy
Electrical Stimulation
Educational Lecture
Along with chiropractic care and physical therapy, we will also help you develop a complete plan for healthier living through services like nutritional counseling, rehabilitative exercise, and soft tissue therapy to name a few.
Chiropractic Care for Children
We believe chiropractic adjustments can play an extremely important part in the health and wellness of kids. Studies show chiropractic can be successful in treating colic, acid reflux, and chronic ear infections, as well as contributing to overall wellness. This is why we have a special room dedicated to making our youngest patients feel welcome and comfortable. For more information on children and chiropractic go to
http://www.icpa4kids.org/icpa.htm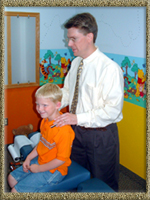 Address
McMahon Chiropractic Clinics
4330 Golf Terrace, Ste 107
Eau Claire, WI 54701
Phone:
(715) 834-4516
Fax:
(715) 834-0552
Email:
kjta@mmcpt.com
In Business Since 2007
Tue & Thu:
8:00 AM - 6:00 PM
Appointments Available
24-Hour Emergency Service